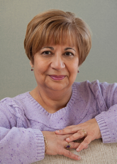 Rani Crawford's interests include all fine art mediums, and she finds her muse in natural subjects such as landscapes, seascapes, florals and wildlife. She thinks of her art works as small treasures. Each art piece is unique to reflect the individuality of her subjects and every aspect of nature is an opportunity to use pure color and bravura brushwork.
Rani owned and operated a retail art supplies, custom framing and art education business in Okotoks, Alberta. She now spends her time painting and teaching the joys of fine arts and has been an active artist for over thirty years. 
Always inspired by her surroundings, it is hard for Rani to run out of ideas for new paintings. Each painting is a synthesis of plein air sketches, memory and imagination.
Over the course of her career, Rani has worked with a number of charities in support of both humanitarian and conservation initiatives. Her works are in collections both in Canada and Europe.
She is based in Okotoks, Alberta.